Noxion
Our brand
At Noxion we guarantee sustainable, efficient and reliable LED lighting. It is not without reason that we have been the fastest growing lighting brand in Europe for many years. Our goal is to offer a suitable lighting solution for all application areas. Therefore, we produce top quality LED lights and LED fixtures.
Contact us
Go to website
We supply top quality LED lighting at an affordable price.
All LED light sources have a warranty up to 7 years.
Our designers use the latest LED technologies.
Materials for our lighting are chosen with the utmost care.
Our LED lighting achieves energy savings of up to 90%.
All products have the CE, EMC, RoHs, ENEC, TUV and GS certification.
Do you want to join our green mission?
Apart from delivering top notch LED lighting, it is our mission to contribute to a sustainable world. We want to make people aware that switching to LED is a simple solution to reduce global CO2 emissions. Not only does LED lighting significantly reduce energy consumption, but it also reduces the amount of harmful substances that are ending up in the environment. At Noxion, we realise that there is no shortcut to sustainability. Therefore, it is our mission to actively participate in creating a greener planet year after year.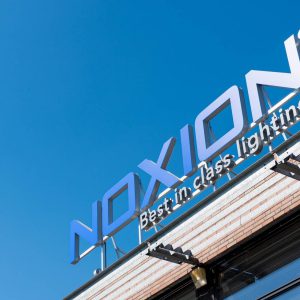 Noxion
The Netherlands
Responsible for the development of energy efficient, durable and safe LED lighting solutions that have value and are affordable.
Our philosophy
We strive to be a trustworthy and reliable business partner. Why? The European lighting industry is rapidly changing due to the growing regard towards energy-efficiency. For that reason, Noxion is fabricating quality LED lighting that complies with European laws and regulations not only today, but also tomorrow. We want our distributors to apply our products with confidence for years. By offering innovative (tailored) lighting solutions at competitive purchasing conditions, we want to maintain a beneficial relation with all of our clients. Furthermore, with Noxion you will be provided with top quality lighting for years to come!